How to Collect Horse Racing Memorabilia
Friday, June 19, 2009 @ 10:06 AM Karen Hood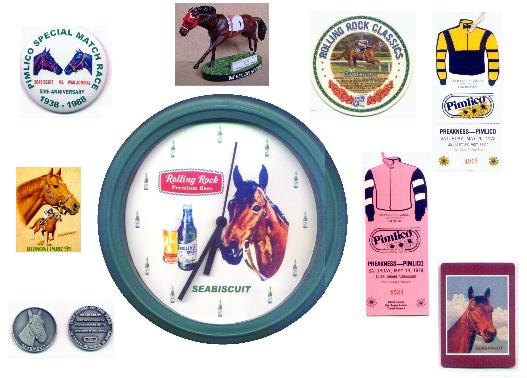 Horse racing memorabilia is the perfect choice for collectors, as there is something for everyone. From the antique program worth thousands of dollars to a derby pin that you can buy for a buck, start your collection and have something to treasure for years to come.
Select the type of memorabilia that you want to collect. Choices can include a program or race card, a derby glass or even a trophy. Paper postcards or race photographs are good choices if you want something inexpensive and easy to store but aficionados can collect awards or even tackle to create a more valuable collection.
Buy several inexpensive items such as bobble heads or race pins to start your collection and become familiar with the pricing and availability of different items. When you know what you can afford, make criteria such as a specific racehorse or particular derby that you are interested in to focus your collection.
Find other collectors of horse racing memorabilia by checking association websites or joining a club. Get tips from enthusiasts about private collections or even events where you could find a celebrity jockey or trainer to sign your memorabilia.
Source: E-How.com